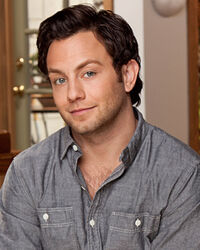 Henry is a newspaper reporter who has recently lost his job. To help make ends meet until he finds a new job, he moves back in with his father, Ed Goodson.
Henry and Ed have been estranged for two years, and find it difficult getting along. Household decisions such as getting Internet access become a big ordeal for the duo.
Henry has a half brother, Vince.